Central Air Conditioner Installation in Charlottesville & Faber, VA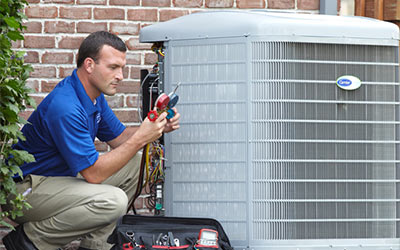 Central AC or also known as a "Ducted Air Conditioning System" is an air conditioning system that keeps the whole house or commercial space cool by distributing cooled air through a network of ducts and vents. These types of AC units are reliable and convenient for both residential and commercial customers across Virginia.
Zephyr Environmental Solutions proudly offer quality Central Air Conditioning Systems that are energy-efficient and highly effective when it comes to cooling. Furthermore, the same ductwork distributes heated air during the winter months, so year-round comfort is assured!
If you are looking for a central air conditioning system for your home or commercial space, give us a call TODAY at 434-363-4565.
Features of Central Air Conditioning System
High-Efficiency - excellent quality Central AC Units that produce sufficient cooling at the cost of low power consumption.
Dehumidification - you can easily control the indoor moisture levels with a Central AC system.
All-Season Comfort - the duct framework also distributes heated air during the winter months apart from providing cool air in summer.
Central AC Units Installed by Qualified Professionals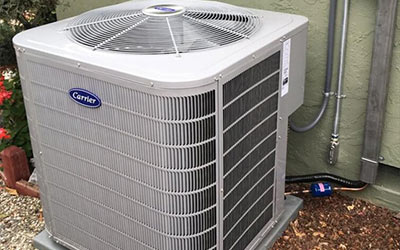 Central AC Units have a lot of features and benefits to offer but you will not be able to enjoy them if the system is poorly installed. Zephyr Environmental Solutions' certified professionals have the necessary knowledge to properly install a functional Central Air Conditioning System for both residential and commercial spaces.
Whether you want a Central AC for your home or office, we have the resources and equipment to meet your needs affordably.
Let Us Help You Choose The Right Central AC for Your Home or Commercial Property
When you are changing your AC system or installing a new one, call Zephyr Environmental Solutions to discuss the best available options for your home. Our experts can recommend highly effective Central Air Conditioning Systems depending on the size and space of your home. Moreover, we also offer Central AC Units for commercial properties like offices and shopping malls. Our exclusive AC installation services are available in Ruckersville, Faber, Palmyra, Charlottesville, and more nearby areas across Virginia.
While buying ACs, we expect them to serve us for a long time. Thus, you have to make sure you pick the right option for your home. For reliable Central Air Conditioning Systems, give Zephyr Environmental Solutions a call NOW at 434-363-4565