Ductless/Mini-Split AC in Central Virginia
What is a Mini-Split AC?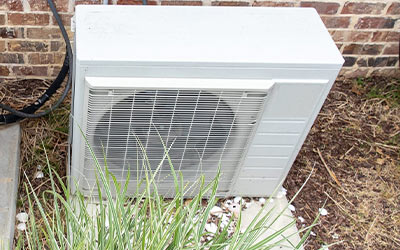 A mini-split, or ductless mini-split, is a heating and cooling system that allows you to control temperatures and climates in individual rooms and spaces. It is a ductless air conditioning system that only has two main components: an outdoor unit (compressor/condenser), and an indoor air-handling unit.
Let Us Help You Feel Comfortable at Your Home
Mini-split AC is a great solution for homes as well as for add-ons onto homes with non-ducted heatings systems. Due to it being "ductless", it offers a huge amount of flexibility that traditional air conditioning systems cannot offer.
Enjoy comfort through all seasons with our patented mini-split AC in your home. Because it is ductless, it only needs access to the conduit, this makes the ductwork process pretty easy. Additionally, the system's flexible design allows more indoor units to be installed in multiple rooms. Experience superior performance and a comfortable environment with our ductless mini-split AC, that can be quickly installed in your home by our professional crew.  Feel free to contact us online or call us at 434-363-4565 to schedule your appointment.
We also offer a wide variety of HVAC maintenance, duct sealing, home energy evaluation, and heating services.
Features of a Ductless/Mini-Split AC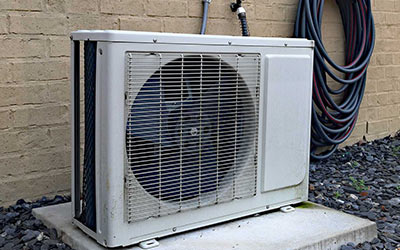 Ductless/Mini Split-System air-conditioners can provide an exceptional air conditioning experience when used for residential, commercial, and educational buildings. Moreover, they are also a good choice for narrow or small spaces, where extending or installing a ductwork distribution for a central air-conditioner is not feasible. Additional features of a mini-split AC include:
Easier and Quicker to Install Than Other Air Conditioning Systems
A Ductless System Means No Worry of Duct Distribution
Prevents Energy Loss That Is Common in Duct-Based Air Conditioning Systems
Flexible & Offers A Variety of Interior Design Options
Contact Zephyr Environmental Solutions for Ductless/Mini-Split AC in Dyke & Palmyra, VA
When you are thinking about upgrading or buying a new air conditioning system for your home, contact Zephyr Environmental Solutions for cost-convenient and durable air conditioning solutions. Our certified crew has the experience, expertise, and resources to install a ductless/mini-split AC with great precision for your home in Charlottesville, Free Union, Palmyra, Zion Crossroads & more across Central Virginia. When you need our services, give us a call at 434-363-4565 to find out more about cost-effective, energy-efficient solutions for your home.