Window Unit Air Conditioners Installation and Repair Service in Central VA
The most basic type of AC unit is a window air conditioner. It is a single unit that contains all of the parts and components within a single box or casing. This type of air conditioner is typically mounted or installed in a window and plugs into a standard electrical outlet.
We work hard to provide you with the most cost-effective AC systems to meet your cooling requirements at Zephyr Environmental Solutions. When you require emergency AC service for your AC system, our crews are available 24/7/365. Charlottesville, Fork Union, Ruckersville, Scottsville, and other cities are included in our service area. Call us at 434-363-4565 or contact us online to install, repair or replace your window unit air conditioners.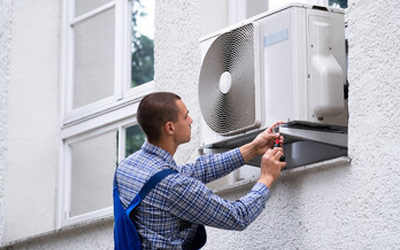 Difference between Split AC And Window AC
The main distinction between the two is that a window air conditioner only has one unit, whereas a split air conditioner has two units (indoor and outdoor). Split air conditioners are much quieter than window air conditioners and look more aesthetically pleasing, but they are more difficult to install and take up more space than window air conditioners.
Benefits of Window Air Conditioners
You may be wondering why you should go with a window air conditioner when there are so many other options on the market. The following is a list of benefits you should expect from a window air conditioner to help you decide which type of AC unit is best for you.
Energy Efficiency
It Doesn't take up much room on the floor
Low Price
Supplemental Cooling
Window ACs can be moved
Installing is simple
Count on Zephyr for Superior AC Systems in Central Virginia
If you want a repair, replacement, or installation service for your window unit air conditioners, you can contact us online. You can also call at 434-363-4565 to learn more about our services. Our expert professionals are always ready to serve you in your need.