Heating Systems Replacement in Charlottesville, Albemarle & Central VA
Winters in Charlottesville can be forgiving. So a faulty heating system can cause extreme discomfort during the winters. Get your heating unit inspected and if required, replaced by a trustworthy restoration company before winter arrives. If your unit is old and worn out, it is wise to get it replaced as soon as possible for comfort and safety. In Charlottesville, Fork Union, Scottsville, Palmyra, and surrounding areas in Central Virginia, Zephyr Environmental Solutions provides HVAC unit inspection, repair, replacement, and installation services.
We have been thriving in this industry for decades so you can trust our expertise. Want to schedule a free estimate with us? Just click here.
Warning Signs Indicating Your Heating System Needs Replacement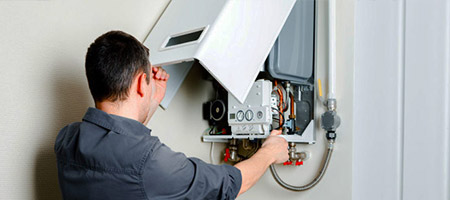 Increase in energy bills: If you notice a sudden jump in your electric bills, there is a high chance that your heating system is not functioning properly.
Heating system making noises: If your unit is making loud, weird noises as soon as you switch it on, something is definitely wrong with it. The motor might be slowing down, there might be mold build-up inside it or burnt furnace coils.
Age of the unit: Is your furnace old and almost worn out? If so, it is wise to invest in a new one. Even with regular maintenance, a heating unit is bound to become less effective over time. Investing in a modern, high-energy-efficient model will ensure your energy bill is tackled moderately. The added comfort is complimentary!
Inconsistent heating: An aged heating system will be unable to warm up your home evenly causing continuous discomfort.
Need a Replacement Right Away?
At Zephyr's, we work round the clock to ensure our customers' comfort. We are consultants and do not hire contractual technicians for any of our services. Hence, we treat our customers like a partner, not another job to be ticked off from the list.
Dial 434-363-4565 to get in touch.