Heating Systems Installation in Charlottesville & Central Virginia
Installing a heating unit perfectly needs years of experience and a proper apprenticeship. At Zephyr Environmental Solutions, our team goes through various training, is background-checked, and comes with solid years of experience in installing and replacing HVAC units. We travel to Charlottesville, Scottsville, Fork Union, Palmyra, and surrounding areas in Central Virginia.
Just dial 434-363-4565 and we will help you with more information!
Reliable Heating Installation in Charlottesville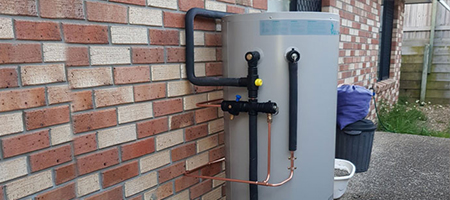 Our technicians have worked with all types of heating units, be it a furnace, boiler, or heat pump. They know how to install different systems and replace faulty units. If your heating system is beyond repair, we will suggest getting a new one installed as keeping the old one will not only increase your energy bills but might cause discomfort as well. Our project managers and technicians will suggest the best solution for upgrading the worn-out heating system with a new, high-efficiency furnace system, radiant heating unit, or something that will best suit your property. Once you approve the suggested style of heating unit, our technicians will get it installed precisely, making sure you have nothing to complain about!
Residential HVAC Unit Installation
On those unforgiving cold days, you deserve to come back to a comfortable and warm home. At Zephyr's, we work round the clock to ensure our customers' comfort. We are consultants and do not hire contractual technicians for any of our services. Hence, we treat our customers like partners, not another job to be ticked off from the list.
Contact us today if your HVAC unit is being problematic. Getting a new heating system installed will solve a lot of issues that might have been tiring you out regularly. Want an estimate of our services? Click here or call us anytime!