Heating System Maintenance, Charlottesville & Central VA
Winters in Charlottesville and Virginia can be unforgiving. Prepare your home for the freezing cold temperature by ensuring your heating system is functioning properly. Often, homeowners wait till the last moment for professional help, which puts their heating unit at risk. Schedule yearly maintenance and cleaning service for your heaters and enjoy warm air without any headaches!
In Charlottesville, Scottsville, Palmyra, and surrounding areas in Central Virginia, Zephyr Environmental Solutions is the place to call. We have been providing satisfactory HVAC solutions for years.
Reach us at 434-363-4565.
Top-rated Heating Maintenance in Charlottesville, Virginia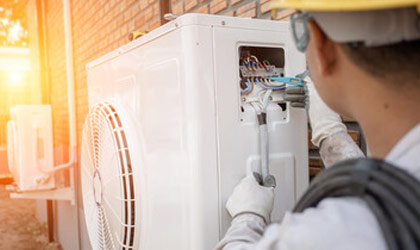 At Zephyr's, we do not employ contractors, we are consultants and treat our customers like long-term partners and not just a job to be ticked off from the list. Therefore, all our work is done with care and we give attention to the smallest details. This has allowed us to thrive in the HVAC industry for years.
Quick Check-list of our Service:
Clean dirt and soot from the furnace combustion chamber.
Clean dust, mold, and soot from ductworks.
Inspect air filters and clean those as necessary.
Tighten loose joints.
Lubricate circulating pumps.
For oil-fired furnaces and boilers, we change oils and replace nozzles if required.
Schedule an Appointment and Enjoy Clean air
We provide two types of services for HVAC units. A basic and a standard program.
Our basic program includes,
One annual visit, scheduled at your convenience.
One-year warranty on Zephyr repairs.
Key component check-ups to prevent costly problems down the line. For the standard program,
Two annual visits, scheduled at your convenience.
Season-specific maintenance is performed twice a year. Want a free estimate of our services? Just click here!