AC Systems in Charlottesville, Albemarle & Central VA
Mini-Split Air Conditioners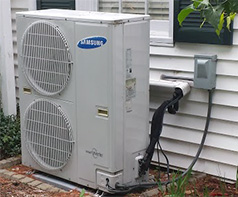 Unlike central air conditioning systems, mini-split air conditioning systems do not need ducts to distribute cooled air throughout a property. Instead, they are used to cool individual areas inside a house or building. The compressor and heat exchangers — the outdoor components of mini-split units — don't have to be located directly behind the indoor portion, giving property owners the convenience of placing these outside components in a location where they will not be displayed prominently.
Window Unit Air Conditioners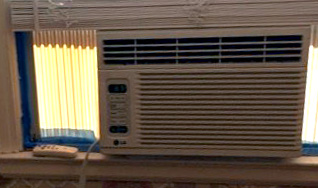 Typically installed through an open window or through a hole in a wall, window unit air conditioners chill the indoor air by blowing it through the evaporator. The heat coming from the inside is dispersed outdoors, while another fan blows outdoor air over the condenser. A property using such units will usually have several of them cooling each room or area separately.
Packaged Terminal Air Conditioners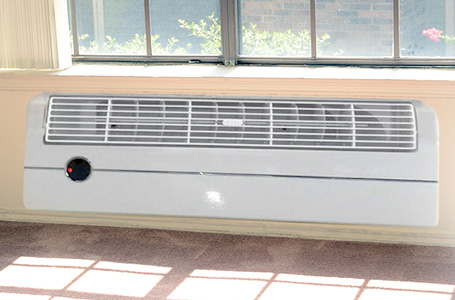 A PTAC is a self-contained, through-the-wall appliance that is mounted through a hole cut into an exterior wall. They are like window units, but with no outdoor portion protruding from the wall outside.
Before getting an air conditioning system installed, it's best to understand your needs and compare them against the options available to you. Zephyr can perform a thorough home energy audit to help you maximize your energy savings and get the most out of your investment. We serve cities such as the following, and many more: Charlottesville, Albemarle, and Central VA.
Count on Zephyr for Superior AC Systems in Central Virginia
When it is time to upgrade your air conditioning system in Fork Union, Covesville, Batesville and throughout Central VA, it is time to contact Zephyr Environmental Solutions or give us a call at 434-363-4565.
Recent Air Conditioning Jobs