Water Heater Installation & Repair in Charlottesville
A water heater is a necessary requirement of each home in order to make living easier and more comfortable. Your water heater will last a long time if it is installed properly. However, the water heater has a limited lifespan and will eventually require repair or replacement. At Zephyr Environmental Solutions, we provide top-notch water heater installation, repair, & maintenance services for homeowners and business owners in Charlottesville, Batesville, White Hall, Shipman, and other cities that we serve in Central Virginia.
When you need our help, click here to make a reservation ASAP or give us a call at 434-363-4565 to learn more about our services, products, and technicians. Our crews handle water heater repairs and many additional services that include AC repair, heating repair, and more!
Signs That Indicate Your Water Heater Needs To Be Repaired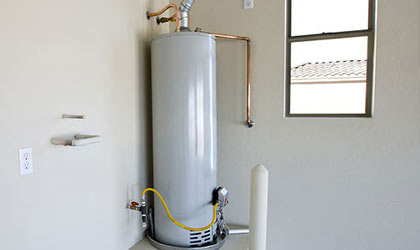 The water heater will most likely break down at some point during the year because it is used all year. It may not seem like a significant deal until the problem worsens. The following are some signs that indicate your water heater needs repair:
Variable Water Temperature
Water Heater Leakage
Heater with low pressure
Astonishing Heater Noise
Why Choose Zephyr Environmental Solutions for Your Water Heater Needs?
Only skilled, licensed, and background-checked HVAC experts work with Zephyr Environmental Solutions, ensuring that your water heater repair or replacement is done properly the first time, every time. When you call Zephyr, we guarantee reasonable pricing and excellent service! Don't forget to have a look at our current specials!
Contact Zephyr Environmental Solutions immediately at 434-363-4565 for emergency Water Heater installation, repair & replacement services in Charlottesville and the surrounding areas.
Choose Us for Your Water Heater Installation, Repair, or Replacement in Charlottesville
Choose us for high-quality services related to all types of water heaters. Other services we provide include heating repair, heating maintenance, and more. For experienced maintenance, installation, and repair services, please contact us at 434-363-4565.