Geothermal Units Installation in Charlottesville, VA
Are you tired of soaring energy bills during the scorching summer months? Do you want an eco-friendly way to keep your home comfortably cool? Installing a geothermal AC unit could be the best solution for your home. Zephyr Environmental Solutions offers geothermal unit installation with a focus on energy-efficient air conditioning systems.
We tailor our installations to your specific needs, taking into account the size and layout of your home or office. Our goal is to make sure your geothermal unit operates at peak efficiency. If you have further questions, call us at 434-363-4565 or click here to schedule a geothermal unit installation at your property today.
Our Geothermal Unit Installation Process in Virginia
We follow an industry-standard process using state-of-the-art equipment and cutting-edge technology when we install a geothermal unit in Fork Union, Scottsville, Palmyra, and surrounding areas in Central Virginia. Our ste[-by-step installation process includes: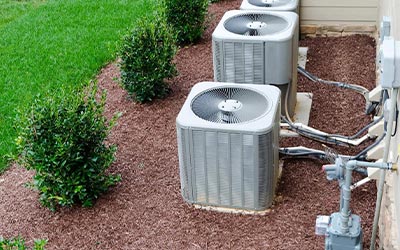 Initial Consultation: We start by understanding your cooling requirements and assessing the suitability of geothermal units for your home or office.
System Design: Our experts design a customized system that fits the needs of your property and your square footage.
Installation: Our skilled technicians install the geothermal unit professionally and effectively.
Testing: We ensure that your system is functioning optimally with post-installation testing.
Can You Install a Geothermal Unit Anywhere in Central Virginia?
Geothermal heating and cooling systems offer incredible energy efficiency and sustainability benefits. One common question that arises is, "Can you install geothermal anywhere?" The answer is partially "YES". While geothermal systems are highly versatile and suitable for various locations, there are some considerations to keep in mind.
Based on geological and logistical factors, some locations might not be suitable for installation. However, our professionals will inspect the property and give you the best solution for your needs and budget.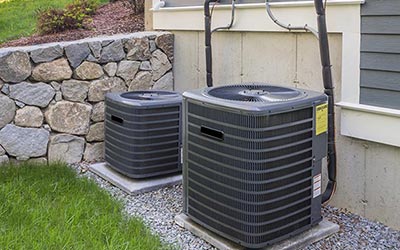 Schedule Your Geothermal Unit Installation Today in Charlottesville & Palmyra, VA
Our team of experts is ready to make your home eco-friendly and comfortable with a geothermal unit installation. These systems will transform your heating and cooling experience. Call us today at 434-363-4565 to receive a free inspection. You can click here to schedule an installation at your property in Charlottesville, Fork Union, Palmyra, Scottsville, and other cities we serve in Central Virginia.