AC Controls & Thermostat Solutions in Charlottesville, VA
In recent years, air conditioner controls and thermostats have advanced considerably. Smart AC thermostats are simple to set up, can be controlled via a smartphone app, and provide a wealth of information. For those not completely comfortable with new wireless and smart integrated home features, classic air conditioner controls remain available.
At Zephyr Environmental Solutions, we provide superior quality, yet affordable AC control systems and thermostats to provide cooling comfort. We offer a variety of replacement air conditioning systems — from central systems and mini-split systems to window units and packaged terminal systems. Our service area includes Charlottesville, Fork Union, Ruckersville, Scottsville, and cities throughout our VA service area. To learn more and arrange a consultation, call us at 434-363-4565 or contact us online.
AC Controls & Thermostat Solutions By Zephyr in Palmyra, VA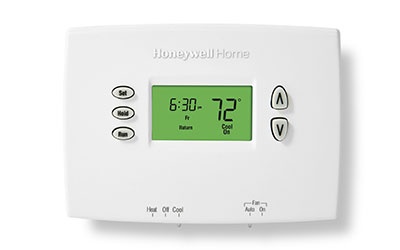 There are a few exceptions to the rule that most HVAC thermostats operate with all types of AC and heating systems. AC controls for zoned systems, whole-house dehumidifiers, and other specialist equipment may be required. Additionally, your home or business' wiring may need to be upgraded to allow a thermostat upgrade.
Zephyr Environmental Solutions has the skills and understanding to ensure that your thermostat installation or replacement is a success. We offer sound guidance, competitive price, and high-quality services. Speak with one of our comfort consultants now if you want to save money, improve your comfort, or get greater control over your interior environment. Our company is glad to review options for our energy-efficient Trane HVAC thermostats.
Choose Zephyr Environmental Solutions For AC Controls & Thermostats
For AC controls or thermostat repair, replacement, or installation service, call Zephyr Environmental Solutions at 434-363-4565 or contact us online to arrange a consultation. Don't suffer in silence with AC controls or thermostats that don't adequately run your cooling system or work at all. Our expert professionals are always ready to assist in your time of need.