Humidity Control in Charlottesville & Central VA
Eliminating excess moisture from a property provides a drier, cleaner, and fresher indoor environment, making your air quality more comfortable and healthy. Stuffy air isn't always the cleanest air if moisture lingers. Professional humidity control gives any commercial or residential property the indoor climate and comfort that make for the most livable spaces.
At Zephyr Environmental Solutions, our indoor air quality experts provide advanced humidifier or dehumidifier installation and maintenance for your property's humidity control requirements, ensuring families and co-workers receive maximum comfort. Our advanced, comprehensive humidity control will restore your indoor air to the standard you demand and deserve in Faber, Charlottesville, Shipman, Earlysville, and more cities within our Virginia service area.
Call us at 434-363-4565 or contact us online to arrange a consultation with a Zephyr Environmental Solutions representative.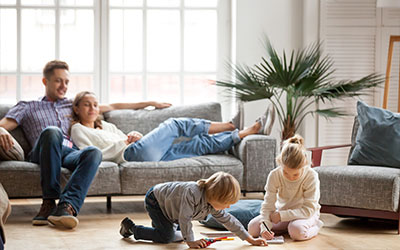 Why Zephyr Environmental Solutions For Humidity Control?
Experience: Our team has years of experience in installing and maintaining humidity control systems, having serviced a wide range of clients across numerous industries.
Quality products: We supply and install exceptional products from reputable manufacturers, ensuring your humidity control system is built to last.
Custom solutions: Each client has different needs, and we work with you to create a customized solution that meets your unique requirements.
Affordability: We provide affordable, competitive rates, ensuring that you'll receive the highest-quality solution at the price you need.
Choose Zephyr Environmental Solutions for Humidity Control in Batesville, VA
At Zephyr Environmental Solutions, your business is important to us. We enjoy serving our customers, delivering the best results possible, and providing the highest level of satisfaction with our work. We also assist customers with home energy evaluation, heating system replacement, heater installation, and more.
For humidity control, as well as installation and maintenance of humidifiers or dehumidifiers, call us at 434-363-4565, or contact us online to book an appointment with a Zephyr Environmental Solutions team member.