AC Servicing Cost throughout Charlottesville, Virginia
It can be quite uncomfortable when your AC system begins blowing hot air in the summer. When that occurs in your house or workspace, you need to spend at least some hours outside of your house or workspace until the AC is repaired. In such scenarios, your air-conditioner needs to be quickly repaired by professionals.
However, the first thing that you may want to know is the charges for AC servicing. At Zephyr Environmental Solutions, our team knows how important it is to get your AC fixed as quickly as possible and offers reasonable, fast services.
Our skilled technicians take a lot of pride in providing efficient air conditioning services to the people of Charlottesville, Dyke, Crozet, Faber, Palmyra, and surrounding areas in Virginia. Our air conditioning services will make your life easier. If you want to book our appointment, don't hesitate to call us at 434-363-4565.
Other AC Services from Zephyr Environmental Solutions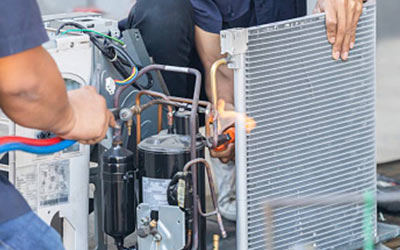 You can avoid paying an extravagant amount of dollars in repair charges by getting in touch with us before your air conditioner completely fails. Our technicians are licensed and background-checked. So, you can trust that they will make sure that your AC servicing is done correctly the first time, every time. Our wide-ranging air conditioning services include:
Rely on Us for the Best AC Servicing in Charlottesville, VA
Zephyr Environmental Solutions is well known for providing high-quality air conditioning services. Our team offers sound guidance and a free, no-obligation estimation for all of our services. Our team also offers AC controls & thermostat solutions and window unit AC installation and repair services. Give us a call at 434-363-4565 or click this link to order our services.