AC Freon Refill in Charlottesville & Batesville, VA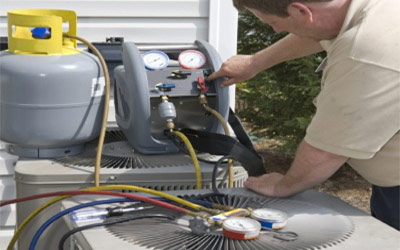 Your air conditioning unit can leak and subsequently run low on Freon, the trademark (and generic) name of the refrigerant/coolant in your AC system. Your AC will not cool sufficiently or at all if the Freon leak isn't first stopped, and then the system is refilled.
Zephyr Environmental Solutions has licensed professionals with experience in AC Freon refill services. Our highly skilled technicians will perform a superior AC Freon refill to get your AC back to cooling your home in the hottest parts of the year, when being low on Freon leads to misery. Our AC services include AC replacement, AC repair, AC installation, and AC tune-up. Call 434-363-4565 or contact us online for assistance anywhere in our VA service area.
When to Call Zephyr For AC Freon Refill in Charlottesville?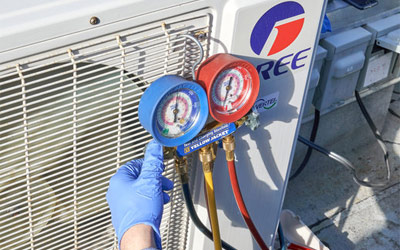 Determining if you need an AC Freon refill can be tricky. Some symptoms that indicate it's necessary to call to Zephyr Environmental Solutions might include:
Your electricity bills spike.
Ice on the refrigerant line.
Warm air blowing despite a low thermostat setting.
Oily debris on your air conditioner parts.
An inconsistent temperature reading and feel of ambient air.
Trust Zephyr For Superior AC Freon Refill Service in Charlottesville, VA
When it is time to repair or upgrade your AC system in Covesville, Lovingston, Keene, Shipman, or anywhere in our VA service area, contact Zephyr Environmental Solutions. Our certified crews can repair, maintain, or install any type of AC system for our customers throughout Central Virginia. For AC Freon refills, give us a call at 434-363-4565 or contact us online to learn if this is an option your AC system needs. We also install and service furnaces and heat pumps.