Heating Systems in Charlottesville & Central VA
In Charlottesville, Fork Union, Scottsville, Palmyra, and surrounding areas in Central Virginia, Zephyr Environmental Solutions is the company to call when you need installation, maintenance, or repair services for your heating unit. Our team has been working in the HVAC industry for years, so you can rely on the quality of our work. 
A good heating system is essential for your family's comfort. We design and recommend heating units to best suit your budget and the architecture of your home. Call us at 434-363-4565 and let us know how we can help. Want a free estimate of our services? Just click here.
Types of Heating Systems Offered by Zephyr Environmental Solutions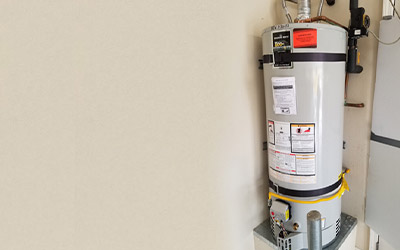 Furnace: If you need a heating unit for commercial use, a furnace will be the best choice. You can choose electricity, oil, or natural gas to power your furnace. For commercial usage, opting for electricity is wise as it is reliable and does not need any form of assistance.
Heat Pump: A heat pump does not generate heat instead it transports warm air to places where it is needed. This makes heat pumps quite versatile, energy-efficient, and cost-effective.
Boiler: A boiler uses hot water to heat specific areas of your property. Its zoning capabilities direct heat to specific, high-use areas which makes it energy-efficient. Water used to power a boiler stays hot longer than the warm air of a furnace, moreover the system functions very quietly. So if you want heating in specific parts of your home without any noise pollution, go for a boiler.
Radiant: Our heating system uses heated water to warm up the floors and walls. This system is quite comfortable and effective as it heats the air rather than blowing warm air. Since it does not use a fan to produce heat, it heats from the bottom up, which warms the feet and body first.
Trust Zephyr to Install Your Heating System in Charlottesville & Fork Union
For years, the certified HVAC professionals from Zephyr have set the industry standard for heating systems installation in Charlottesville, Fork Union, Scottsville, Palmyra, and other cities that we serve throughout Central Virginia. When you need our help, give us a call at 434-363-4565 for more information or simply click here to make an appointment today!