Heating Systems Replacement in Charlottesville, VA, Area
Winters in Charlottesville and central Virginia can be unforgiving. A faulty heating system can cause extreme discomfort during cold months if left unattended. Zephyr Environmental Solutions, Inc., is the expert for heating system inspections, repair or replacement if necessary.
Zephyr is a trusted repair and restoration specialist -- before, during or after winter. An older, worn-out heating unit or system should be addressed immediately or replaced for your comfort and safety.
Zephyr Environmental Solutions provides HVAC unit inspection, repair, replacement, and installation services in Charlottesville, Fork Union, Scottsville, Palmyra, and surrounding areas in Central Virginia. Call 434-363-4565 or contact us here and ask about a free estimate.
Signs You Need Heating System Replacement by Zephyr in Central VA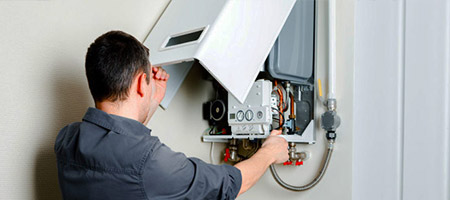 Increased energy bills: If you notice a sudden jump in your electric bills, there is a high chance that your heating system is not functioning properly.
Heating system noise: If your unit is making loud noises as soon as you switch it on, the motor might be slowing down, or there could be mold build-up or burnt furnace coils.
Age of heating unit: Is your furnace or other system old and ineffective? If so, a replacement could be your best option. Despite regular maintenance, a heating unit becomes less effective over time. A modern, higher-efficiency model will tackle your higher energy costs and bring added comfort.
Inconsistent heating: A worn-out heating system loses its ability to warm a home or space consistently. Extra blankets are one thing, but paying more for less heating is another.
Choose Zephyr For Heating System Replacement in Charlottesville, VA
At Zephyr Environmental Solutions, we work tirelessly to ensure our customers' total satisfaction and comfort. We are your heating system replacement consultant and treat you like a partner, not just another job to check off. We'll present every repair or restoration option and work with you to formulate the best heating system replacement solutions for your comfort and budget. Call 434-363-4565 or contact us here and ask about a free estimate.