HVAC Heat Load Calculation in Charlottesville & Central VA
Heat load calculation for HVAC systems determine the unit specifications needed to cool a home, based on square footage. These formulas decide the amount of British Thermal Units (BTUs) required for your AC to adequately cool your home. The heat load, or BTUs needed to cool, are crucial in system design.
At Zephyr Environmental Solutions, our accurate, reliable heat load calculation ensures the proper HVAC system installation, maintenance, or other improvements needed for your cooling capacity or load. Efficient HVAC cooling keeps energy costs more reasonable, and we also install humidity control systems with high-performance Carrier bypass humidifiers.
Our certified, experienced technicians utilize superior expertise in heat load calculation for optimal HVAC installation and maintenance. We assist customers in Charlottesville, Dyke, Faber, Palmyra, and across our other VA service area. Call us today at 434-363-4565 or contact us online to arrange a consultation with a Zephyr Environmental Solutions representative.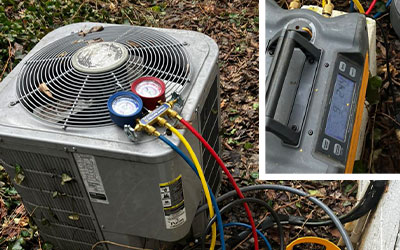 Why Zephyr to Calculate Heat Load?
At Zephyr Environmental Solutions, we take pride in providing clients the highest service and quality. Our technicians are certified and trained to perform HVAC heat load calculation for any space or specification. Our advanced equipment and methods ensure your system will installed correctly and runs efficiently.
We understand every home or property is unique, so we carefully assess your specific needs and requirements before recommending an HVAC system. Our HVAC heat load calculation is essential to helps us determine your cooling and heating capacity to keep your home comfortable and energy-efficient.
Choose Zephyr Environmental Solutions for Heat Load Calculation in Batesville, VA
At Zephyr Environmental Solutions, your business is important to us. We enjoy serving our customers, delivering the best results possible, and providing the highest level of satisfaction with our work. We also assist customers with humidity control, home energy evaluation, heating system replacement, heater installation, AC systems, and more.
For HVAC heat load calculation, as well as installation and maintenance of humidifiers or dehumidifiers, call us at 434-363-4565, or contact us online to book an appointment with a Zephyr Environmental Solutions team member.