AC Replacement Through Experts in Faber
Zephyr Environmental Solutions provides high-quality AC replacement that fits your budget. For your home or office, we will be your best choice. Our experienced, licensed professional will help you. What type of AC do you want?
Don't hesitate to contact our specialist at 434-363-4565 for your AC replacement. You can also talk to us online just by clicking here.
When Should an AC be Replaced?
The lifespan of an AC is the most important thing when it comes to servicing. The durability of an AC system is between 10 to 15 years. So if your AC is older than 10 years then you might need AC replacement instead of repairing AC.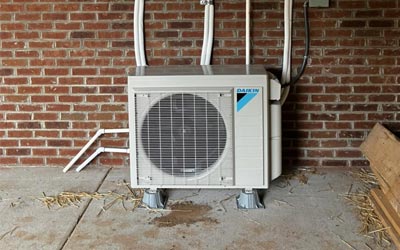 How to Identify Broken AC?
The most common and easy sign for broken AC is your AC is not cooling, or the airflow from the vent is weak. Functional problems like AC may not turn on or off, improper dehumidification and water or refrigerant leakage around your AC is also a reason that you need AC serving.
Some other signs indicate that your AC is broken or needs to be repaired by a professional.
Strange noises are coming from your AC
Unpleasant odor from your AC
Constant cycling
Thermostat issues
Frozen evaporator coil
Higher energy bills
Tripped circuit breaker or blown fuse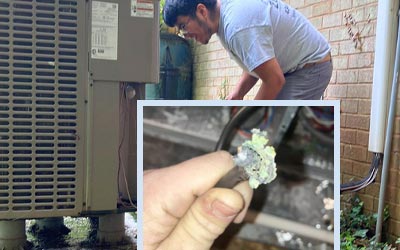 Why is Your Air Conditioner Freezing Up?
If your AC is not freezing, then there might be some problems that need to be fixed as early as possible. This could be the possible reason for your problem.
Low Refrigerant levels
Insufficient Airflow
Dirty or Clogged Evaporator
Thermostat Problems
Electrical Issues
Mechanical Issues
Ambient Temperature
Replace Your AC Today! Stay Cool & Comfortable
If you notice any signs that indicate that your AC needs a replacement or a repair service then it's better to consult with a professional HVAC technician.
Reach Zephyr Environmental Solutions online for any AC repair, AC maintenance, or replacement. You can also contact us at 434-363-4565.