HVAC Maintenance in Charlottesville and Central VA
Your HVAC system is one of the most significant investments in your home. It determines the quality of the air you breathe, so it must be kept in peak condition. Like your car or your retirement account, your heating and AC system requires regular maintenance and an occasional tune-up to make sure it performs properly when you need it.
To make sure your HVAC is working in peak condition on a year-round basis, the certified technicians from Zephyr Environmental Solutions offer a choice of Planned Maintenance Programs designed to keep your systems humming through all four seasons. Our service area includes Crozet, Dyke, Standardsville, Earlysville, Charlottesville and throughout Central Virginia.
Ready to maximize your heating and cooling investment? Simply choose the plan that is best for you: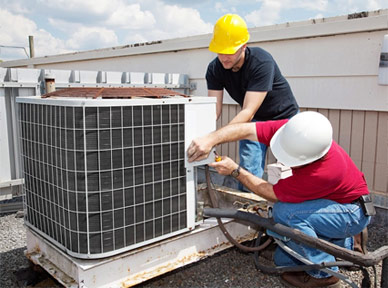 Planned Maintenance Program
The best heating and air conditioning system is the one you forget you have. Let us maintain your system (we're talking everything but changing the thermostat) at the price point that suits you best:
No Maintenance Program
Contact us when you need Emergency Service or any time you want an inspection to assess your system's performance. We are ready to help you as you need us!
Call Zephyr Environmental Solutions at 434-363-4565 or contact us to set up an appointment.
*May not meet manufacturer's requirements for warranty
Standard Maintenance Program
---
If your system is still within the warranty period, then the Standard Program is for you. We complete season-specific maintenance twice a year to keep your system at peak performance.
It's a straightforward choice for clients who want to maintain their warranty and their system without being involved themselves but don't need service staff on call.
The Standard Program includes ALL of the Basic Program benefits, plus:
Two annual visits, scheduled at your convenience ahead of the heating and cooling seasons
Season specific maintenance is performed twice a year
Basic Program
---
Is your system in good shape? Has it been well taken care of since it was installed? Are you out of the warranty period? If you answered "yes" to any or all of these, then the Basic Program is for you.
We combine all of the services of the Standard Program into one visit a year – you'll ensure the safety and proper operation of your heating and cooling system and only have to take off once a year.
The Basic Program package includes:
One annual visit, scheduled at your convenience
Safety inspections of key electrical, condensate and combustion components;
System cleaning so your system runs stronger for longer
Key component check-ups to prevent costly problems down the line
Filter replacement (client provided)
One-year warranty on Zephyr repairs
10% Discount on flat-rate parts
Priority scheduling over non-member clients
*May not meet manufacturer's requirements for warranty
Keep Your HVAC Tuned Up with a Maintenance Plan from Zephyr in Central VA
Looking for more time and greater peace of mind in your home care routine? Let Zephyr Environmental Solutions provide you a scheduled maintenance plan for your HVAC system in Central VA. When you need our services, contact us online or give us a call at 434-363-4565 and let's discuss your options.