Heat Pump Installation in Charlottesville & Scottsville, VA
Heat pumps are installed in a home or office to maintain a comfortable temperature on a 24/7 basis. Installing a heat pump properly takes a lot of expertise and experience because a poorly installed heat pump could worsen the situation rather than improve it. Fortunately, our IICRC-certified technicians at Zephyr Environmental Solutions provide the best heat pump installation services for homeowners and business owners in your area.
We serve both residential and commercial customers in Palmyra, Charlottesville, Scottsville, Ruckersville & other cities within our service area. To learn more about our products, services, and talented technicians, call us at 434-363-4565 or contact us online to make an appointment for an installation at your property today!
Installation Errors That You Can Avoid by Calling Zephyr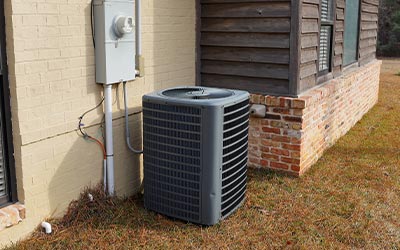 Installing a Wrong-Sized Heat Pump: Matching the size of the heat pump to the size of your home or office is very important. A pump that is too big will put stress on the blower motor and spike your electricity bills. A pump that is too small must run all whole day to meet your goals, leading to frequent repairs, higher utility bills, and an early replacement.
Lack of Clearance: While installing the pump, you must maintain enough clearance inside your property to avoid disrupting the free flow of air.
Refrigerant-Related Issues: A poorly installed heat pump can lead to refrigerant-related issues, causing higher energy bills.
Let Us Install Your Heat Pump in Virginia
The HVAC experts of Zephyr Environmental Solutions have the experience, expertise, and equipment to provide the best installation for your heat pump in Palmyra, Charlottesville, Scottsville, Ruckersville, and other Virginia cities that we serve. Our experts will ensure the best temperature and the healthiest flow of air in your home. To learn more, give us a call at 434-363-4565 or contact us online to schedule an installation today at your property in Virginia.