Home Water Heater Replacement around Charlottesville, VA
During the freezy days, while you crave a hot bath, you realize your water heater is not working. This is a hint for you to replace the water heater as soon as possible. Now the first thought would be, whom to trust? Zephyr Environmental Solutions Inc. is the one-stop solution for your HVAC replacement. We have decades of industrial experience in HVAC installation, replacement, and repair services.
People of Batesville, Crozet, Ivy, and other surroundings can get our services as we are providing all over the Virginia state. All you need to do is just dial the following number 434-363-4565 and schedule an appointment with our team. You can either just fill up the contact form here.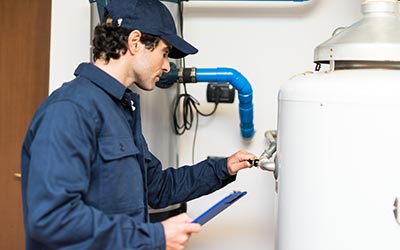 How to Troubleshoot The Common Problems of Water Heater?
There are some usual issues you may notice that might lead to eventually replacing it. But there are some common problems, that can be repaired with proper maintenance.
The Temperature Issue: It is the most common issue you will find. The temperature may turn cold, warm, or extremely hot, these scenarios happen because the thermostat couldn't perform properly. Calling for a professional's help is the best solution in this situation.
Water Leaking: The leaking might cause a lot of trouble such as faulty temperature, inappropriate water pressure, plumbing or water tank leakage, and others. Checking any obvious plumbing connections loosening should be tightened for reducing the leakage.
Water Discoloration: Another problem you might find is dirty water which may result in water corrosion. This state will need a professional's assistance.
Strange Noises: These odd noises are quite irritating and need flushing of the water heater. This seems to require a replacement solution. And for this, help from an expert is mandatory.
Replace Your HVAC Systems with Zephyr Environmental Solutions Inc.
Our company has the necessary experience to lead all over. We are a friendly consultant company that understands your needs and provide you with genuine solutions. With the expertise of ages, our motive is to offer the best installation and replacement services.
For Virginia, it's a matter of pride to have such a qualified company in the local area. We have a completely trained team with high-quality tools that give affordable services. To hire our company call at 434-363-4565. You may also click here to gather more information about us.