Water Heater Repair in Scottsville, Virginia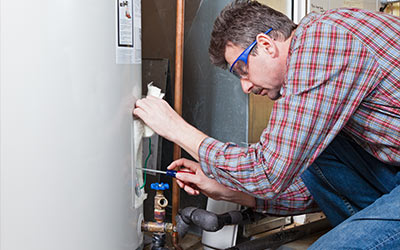 Imagine, you are going to shower on a freezy winter morning wondering to have a hot bath. But the moment you stepped in, ice-cold water hit your skin and gave you chills. Just that moment, you realized you need to call for experts to repair your water heater. That's where we got your back!
Is your water heater giving you a hard time? Don't worry! Zephyr Environmental Solutions Inc. has all the necessary services your water heater needs. We cover almost all the areas including Scottsville, Batesville, Esmont and others near Central Virginia. We care about you. That's why we are serving premium services to all of you. Please do make a call at 434-363-4565 for emergency responses or get in touch online here.
What are the indications of Water Heater Damage?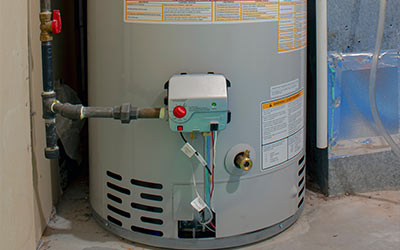 Your water heater can get damaged in various ways. Therefore, you must call for professionals to check on your water heating units. There are some of the reasons for water heater damage below:
Water Leakage: Leakage can one of the primary reasons of water heater damage. As soon as you find out something like that, you must exclaim an expert's help.
Hot Water Shortage: Water temperature variation can be one of the biggest causes of water heater damage. Hot water can be running short if damages appear in your water heater.
Water Discolor: If you notice a different color in your usual water, be alert and check on your water heater by a specialist. It can be a sign of the dampening of your heater.
Get Water Heater Maintenance Service in Central Virginia
Besides repairing, your water heater needs regular checkups. As our company offers maintenance services for water heaters as well, you can now get it examined frequently to prevent further damages. The Services Zephyr Environmental Solutions Inc. Offers Zephyr Environmental Solutions Inc. brings you a variety of eco-friendly services that repair and maintain your water heaters. Apart from water heater repair and maintenance, the services we provide are:
Rely on Us for the Best Repairing Service
Zephyr Environmental Solutions Inc. is a trustworthy brand for water heater repair services. As we have the certified technicians who can give you the best repair services that are budget-friendly of course. We have HVAC authorized appliances for superior repair solutions. So, whoever wants to get repairing and maintaining services around cities in Central Virginia; don't wait anymore! Grab your phone today & call at 434-363-4565 or submit a form online to communicate with us.