Smart AC Thermostat Systems in Charlottesville, Virginia
The newest thermostats in the HVAC sector that combine information technology into their design are known as smart thermostats. Smart AC thermostats offer a plethora of information, are easy to set up, and can be operated via a smartphone app. With this device, you can track your home's energy usage, control the thermostat, and also save money.
Zephyr Environmental Solutions provide smart AC thermostat systems from industry-leading manufacturers. Our experienced technicians also provide top-notch smart AC thermostat installation services. We aim to offer you the most cost-effective smart AC thermostat systems to fulfill your cooling needs.
Whether you are at home or hundreds of miles away, you can remotely control our smart AC thermostat systems. For many years, we have been serving the people of Charlottesville, Dyke, Faber, Palmyra, and our other service areas with utmost care. Call us at 434-363-4565 to know more.
Benefits of Installing Smart AC Thermostat Systems in Your Home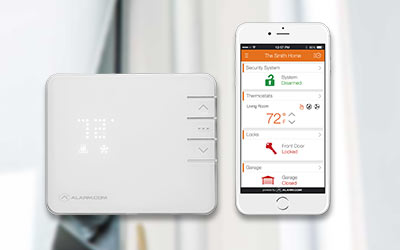 Knowing the many advantages of a smart thermostat will help you feel certain that you are getting the greatest deal because smart thermostats can cost more than conventional ones. Some benefits of installing smart AC thermostat systems in your house are given below:
Minimizes energy costs
Easy to install
Lets you track your energy usage easily
Lets you adjust the thermostat from anywhere
You will receive alerts and notifications about your HVAC system
Improves indoor air quality
Extends the life of your HVAC system
Gives you peace of mind
With a smart AC thermostat, you will be able to schedule temperature changes as frequently as you like
Zephyr Environmental Solutions – A Reliable Source for Smart AC Thermostat Systems
At Zephyr Environmental Solutions, you will get a free, no-obligation estimation for our air conditioning services and other services. We also provide AC controls & thermostat solutions, AC installation, and AC tune-up services. If you want to obtain our services, don't hesitate to give us a call at 434-363-4565 or click this link.