Duct Cleaning Services in Charlottesville & Central VA
Don't let a dirty duct system lessen the quality of air in your home. When your HVAC system is active, it draws in dust, grime, pollen, and other impurities from the air. Bacteria, fungi, mildew, and other microorganisms can flourish in an environment where these impurities have built up, such as a duct system. The air duct cleaning service at Zephyr Environmental Solutions is the most efficient means of eradicating impurities from your ventilation system.
It also aids in restoring heating and air conditioning systems to full capacity and cutting down on operating times. Our HVAC technicians are licensed and background checked and offer duct cleaning services at an affordable cost in Lovingston, North Garden, White Hall, Dyke, and other cities within our service area. As we know the stress you are going through, we do duct cleaning more professionally. After cleaning your duct properly, we will also provide duct sealing services to make your home healthier. If you still have queries regarding our services, call us at 434-363-4565 or click here.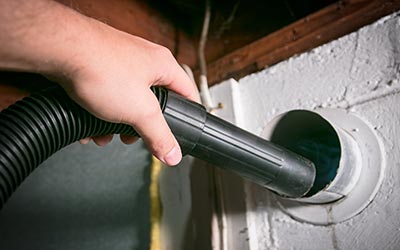 Maintain A Healthy Air through Duct Cleaning
Every day, you and your family inhale the air that is circulating through the ducts. Allergens like pet dander and pollen can collect in your ducts if you don't clean them, and those particles can then be recirculated back into your home through the vents. People with allergies, asthma, or other respiratory difficulties may be more susceptible to the negative effects of these particles than the general population. Cleaning and sealing your air ducts is an easy way to ensure your home has clean air and reduce the risk of illness caused by breathing in dust and other airborne particles.
Rely on Zephyr Environmental Solutions for Duct Cleaning Services
Our duct cleaning professionals use the most up-to-date tools. We are a licensed heating, air conditioning, emergency HVAC repair, and water heater service provider across Charlottesville, & Central VA. You should consider having your air ducts cleaned if you've noticed an increase in dust or unpleasant odors within your home, or if your HVAC system is working harder than usual. So, to schedule a free duct inspection, call us at 434-363-4565 or contact us online.