AC Controls & Thermostat Solutions Service in Charlottesville
Over the last few years, AC controllers and thermostats have gone a long way. Smart air conditioner thermostats are simple to set up, can be controlled via a smartphone app, and provide a wealth of information. For people who don't want to use the new wireless and connected-home features, classic air conditioner controls are still available.
At Zephyr Environmental Solutions, we strive to provide you with the most cost-effective AC control systems and also thermostats to meet your cooling requirements. We offer a variety of replacement air conditioning systems — from central systems and mini-split systems to window units and packaged terminal systems. Our service area includes Charlottesville, Albemarle, Fork Union, Ruckersville, Scottsville, Palmyra, and surrounding areas in Central Virginia. Whenever you need our help, just give us a call at 434-363-4565 and make an appointment.
Professional AC Controls &Thermostat Solution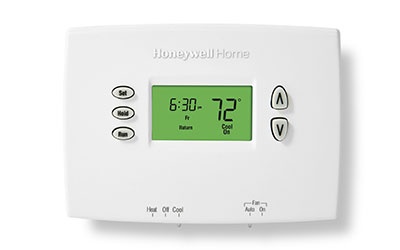 There are a few exceptions to the rule that most HVAC thermostats operate with all types of air conditioning and heating systems. Controls for zoned systems, whole-house dehumidifiers, and other specialist equipment may be required. Additionally, your home or business' wiring may need to be upgraded to allow a thermostat upgrade.
Zephyr Environmental Solutions team has the skills and understanding to ensure that your thermostat installation or replacement is a success. We offer sound guidance, competitive price, and high-quality services. Speak with one of our comfort consultants now if you want to save money, improve your comfort, or get greater control over your interior environment.  Our company is excited to inform you more about the energy-efficient Trane HVAC thermostats we offer.
Why Choose Zephyr Environmental Solutions
Only skilled, licensed, and background-checked HVAC experts work, ensuring that your air conditioning and thermostat repair or upgrade is done correctly the first time, every time. Call us at 434-363-4565 or contact us online to reach us.