Duct Work Repair in Charlottesville, VA
Your energy cost and the level of comfort in your house might be negatively impacted if your ductwork is outdated, damaged, or not operating as it should be. It is possible for as much as thirty percent of your air to escape via leaks caused by improper sealing.
At Zephyr Environmental Solutions, we provide efficient duct repair services in Charlottesville, Ruckersville, and other cities around the service areas. So call today at 434-363-4565 or contact us online and get a free estimate.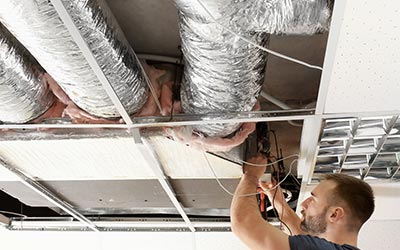 How to Spot Issues in Your Ductwork?
Your home's walls, ceiling, and even the space under the floor may all be used to accommodate ductwork installations. Because of this, it may be challenging to locate the source of the problem inside the ductwork. If you want to find out whether or not there are problems with your ducting, there are certain indications that you should keep an eye out for. Your utility costs may be an important indicator if there are problems occurring with your ductwork.
It is possible that the ductwork is restricting the passage of air from the unit to your house, which is causing the unit to work harder and for longer periods of time in order to maintain the desired temperature in the home. If you see a rise in the amount of your energy bill, give the professionals at Zephyr Environmental Solutions a call.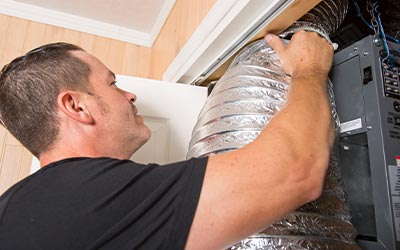 Believe in Us for Reliable Duct Work Repair Services
When you need to repair your ductwork, you can always rely on Zephyr Environmental Solutions. We also provide other services for your HVAC equipment such as HVAC maintenance, emergency HVAC repair, etc. in Palmyra, Lovingston, and other regions throughout the service areas. So to take advantage of our services call us today at 434-363-4565 or contact us online.