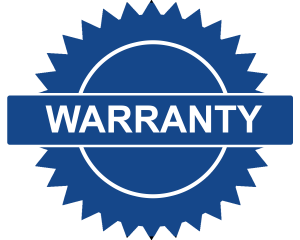 HVAC Warranties Require A Little Extra Work
Heating and air conditioning manufacturers make a robust product designed to withstand years of use in harsh conditions, and they stand behind their products by offering extensive warranties. Standard warranties are generally five years, and extended warranties are ten years, at least. But those warranties can come with a bit of work. To get the full extended warranty coverage, someone must register the warranty with the manufacturer.
The problem is that most warranties are not registered.
Unlike when you purchase a new car, the manufacturer does not automatically extend the full warranty for most HVAC equipment at the date of installation. In fact, many manufacturers and contractors state that the homeowner is responsible for the warranty registration.
But we know from experience that many homeowners are unaware of that responsibility and only discover the lack of warranty when a repair is necessary. That is, the homeowner learns the warranty is not in place when she faces an expensive repair she believed would be covered under the warranty she thought was part of the original purchase.
So here are some guidelines to make sure you enjoy the benefits of full manufacturer warranties:
1) Register your equipment within 60 days from the date of installation (for new construction this is usually the date of possession by the homeowner) for the full extended warranty;
2) Most manufacturers provide a warranty card with the equipment installation paperwork; fill it out and mail it in;
3) Better yet, go online and register the equipment on the manufacturer's website. You can print a warranty certificate for your records immediately;
4) Best, choose a reputable, licensed contractor who registers the equipment warranty on your behalf! The standard at Zephyr Environmental Solutions, Inc. is to register all equipment warranties on behalf of our clients when we install a new system. We provide a copy of the warranty certificate to the client and we maintain one in our files.
A warranty is part of your significant investment in new HVAC equipment, protecting your comfort and satisfaction over the long term. Gaining up to five years of additional protection simply by filling out a form is a great deal! Below are links to several manufacturers' warranty registration / verification websites. If you have questions about your equipment or its warranty status, please contact Zephyr today, and we'll help you figure out your options.
Mitsubishi Equipment Registration
Carrier Equipment Registration