Radiator & Convector Repair Service in Charlottesville, VA
Many heating systems in Charlottesville, VA include radiators and convectors, which give a source of warm comfort in every room. If your radiator or convector is making loud banging noises or isn't operating properly in any way, call Zephyr Environmental Solutions to get the best available radiator & convector repair services in Charlottesville, Batesville, White Hall, Shipman, and other cities that we serve.
We can swiftly assess your equipment and pinpoint the problem at your home or office within our Virginia service area. When you need a radiator & convector repair or any other type of heating and air conditioning service, call us at 434-363-4565 or click here to make an appointment and receive our 100% satisfaction guarantee.
Why Must I Service Radiators & Convectors at My Virginia Property?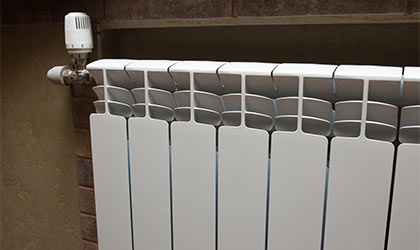 Each room's radiators or convectors will need to be maintained at the start of the heating season if your home is heated with steam or hot water. For maximum efficiency in the winter, they should be cleaned and inspected on a monthly basis. Radiators and convectors do the same thing: they deliver heat, and they're both managed and maintained in the same way.
As a result, you must repair and maintain your radiator or convertor system on a regular basis to avoid unusual noise and heat distribution. When you need our help, don't hesitate! Please contact us if you are experiencing any of these problems.
Why Choose Zephyr Environmental Solutions?
Only skilled, licensed, and background-checked HVAC experts work with Zephyr Environmental Solutions, ensuring that your heating or air conditioning repair or upgrade is done properly the first time, every time. When you call Zephyr, we guarantee reasonable pricing and excellent service! Don't forget to have a look at our current specials!
Contact Zephyr Environmental Solutions immediately at 434-363-4565 for emergency HVAC repairs, a home energy review, duct sealing, or other heating and air conditioning services in Charlottesville and the surrounding areas.
Rely on Us for the Best Radiator & Convector Repairs in Batesville & White Hall
You can rely on Zephyr for high-quality radiator and convertor system services, as well as other heating-related services in Batesville, White Hall, Shipman, Charlottesville, and other Virginia cities that we serve. Other services we provide include furnace installation, heating repair, heating maintenance, and more. Please call us at 434-363-4565 to learn more or click here to make an appointment and get expert maintenance, installation, and repair services for your radiator & convector.