Oil Furnace Installation & Repair in Charlottesville, VA
An oil furnace is one of the most common and reliable heating options chosen by homeowners and business owners in Fork Union, Faber, Earlysville, Charlottesville, and other Virginia cities. It is the leading source of heat in these homes and offices. That is because oil furnaces provide significant benefits when compared to other heating sources.
Zephyr Environmental Solutions provides the best oil furnace installation services within our Virginia service area. Our crew of skilled technicians follows all the correct protocols so that you are satisfied with our service. So if you are living in these cities and want to get an oil furnace installed, call us today at 434-363-4565.
Advantages of an Oil Furnace Heating System by Zephyr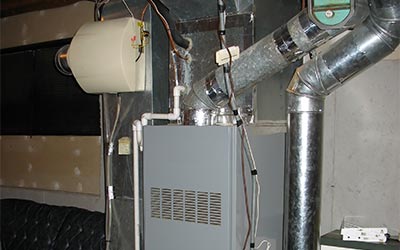 There are a lot of advantages of installing an oil furnace, some of the most important ones being-
Cost-Efficient: Oil prices are falling across the United States, allowing residents to purchase oil at a low cost and utilize it throughout the winter. This has a significant influence on your monthly expenses, saving you a significant amount of money. The payment schedules are also highly adaptable
Supply Abundance: With an oil furnace, you can have a consistent supply of heat in your house during the winter, when propane and natural gas are in short supply. Oil will keep your home warm at all times, and there will never be a shortage due to its abundance.
Efficiency & Longevity: Over the years, we've seen advancements in oil furnace technology, which has increased the efficiency of heating systems. Because replacing a heating system may be costly, oil furnaces will provide you with a longer lifespan if properly maintained, saving you money.
Clean & Safe: The heat produced by burning oil now meets the Environmental Protection Agency's air pollution regulations since it burns 95 percent cleaner than it did in 1970.
Rely on Us for Oil Furnace Installation & Repair in Ruckersville & Palmyra
For customers in Ruckersville, Palmyra, Shipman, or other cities that we serve in Virginia, Zephyr Environmental Solutions offers the best available oil furnace installation and repair services. Our crews are highly experienced, trained, & certified experts. When you need our help, we will provide a free estimate for a heating system replacement, heating system maintenance, and more! Give us a call at 434-363-4565 for more information or click here to make an appointment today!