Oil to Gas Furnace Conversion Service in Charlottesville & Central VA
If you're replacing your old oil heating equipment, compare gas vs. oil heat and do the calculations on switching to cheaper, cleaner gas heating. Switching from oil to gas heating can save you hundreds of dollars per year while also lowering your carbon output. A gas furnace is not only a dependable heating solution, but it is also cost-effective and powerful. It works by directly heating your indoor air via ductwork and an indoor air handler, making it highly effective and efficient.
If you want to convert your furnace from oil to gas, rely on Zephyr Environmental Solutions. We serve in Fork Union, Ruckersville, Scottsville, Palmyra, and their surrounding cities in Central VA. Call us at 434-363-4565 and contact us online to learn more about our services. Our crews stand ready to respond on a 24/7/365 basis.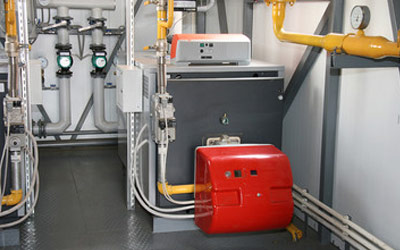 Benefits of Using Gas Heating
The followings are some of the benefits of using gas heating in your house.
Fuel costs are much lower, and there is less fluctuation in fuel prices.
Without the need for delivery, a convenient fuel source is piped directly to the premises.
There is no need to refill oil tanks, and maintenance is simplified.
Because gas furnaces can be 98 percent efficient, your heating bills will be as low as possible.
Extremely dependable
Gas is a cleaner-burning fuel that is less harmful to the environment than oil, wood, or coal-fired electricity.
Rely on Zephyr for the Best Heating Systems in Central Virginia
The price of implementing any heating system is largely determined by the size and variability of your home. The best part is that once the startup costs of installing the new system are covered, you will instantly start saving money on fuel. Contact us online or call us at 434-363-4565 to learn more about our services.