Duct Services in Charlottesville, VA
For a property owner with a central AC system at the home or office, it is important to know about ductwork and to make sure your duct system remains in peak condition on an around-the-calendar basis. That will require a wide array of duct services, whether you need sealing, repair, replacement, cleaning, or installation. At Zephyr Environment Solutions, we provide a comprehensive collection of duct services, including duct leakage testing.
Our experienced professionals are available in Crozet, Ivy, Palmyra, Free Union, Charlottesville, and other cities within our service area and are well-prepared to respond to any type of need for duct services. Our emergency crews stand ready to assist on a 24/7/365 basis. To learn more, dial 434-363-4565 or click here to schedule services today at your property in Virginia.
Benefits of Duct Work by Zephyr Environmental in Fork Union & Troy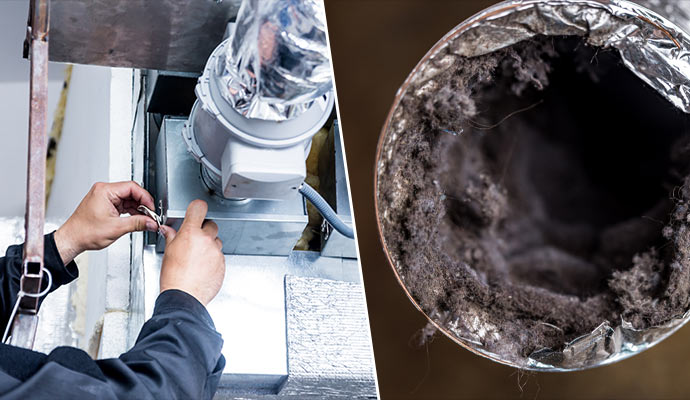 A well-maintained duct system comes with benefits that include:
The comfort of your indoor environment is assured.
Better ventilation boosts HVAC performance.
Indoor air quality is enhanced.
It prevents the chance of mold growth.
It enhances the value of your home.
It lowers energy costs.
In addition to ductwork services, our crews also provide services for air conditioning, heating systems, water heaters, and more.
Call Us for the Best Ductwork Services in Charlottesville, Fork Union, & Palmyra
To get the best ductwork services available for customers in Virginia, rely on our crews at Zephyr Environmental Solutions. Whether you need leak testing for your ducts, or you have issues with sealing, repair, or cleaning, our crews have got you covered. To plug into our many duct services, call us at 434-363-4565 or click here to schedule services online in Charlottesville, Fork Union, Palmyra, Crozet, or Ivy.